RFID Solutions
EnvisionWare offers a full suite of RFID solutions designed for libraries of all sizes. From our flexible self-service checkout solutions to a complete range of conversion options, EnvisionWare can help you make your transition to RFID easy, efficient and within budget.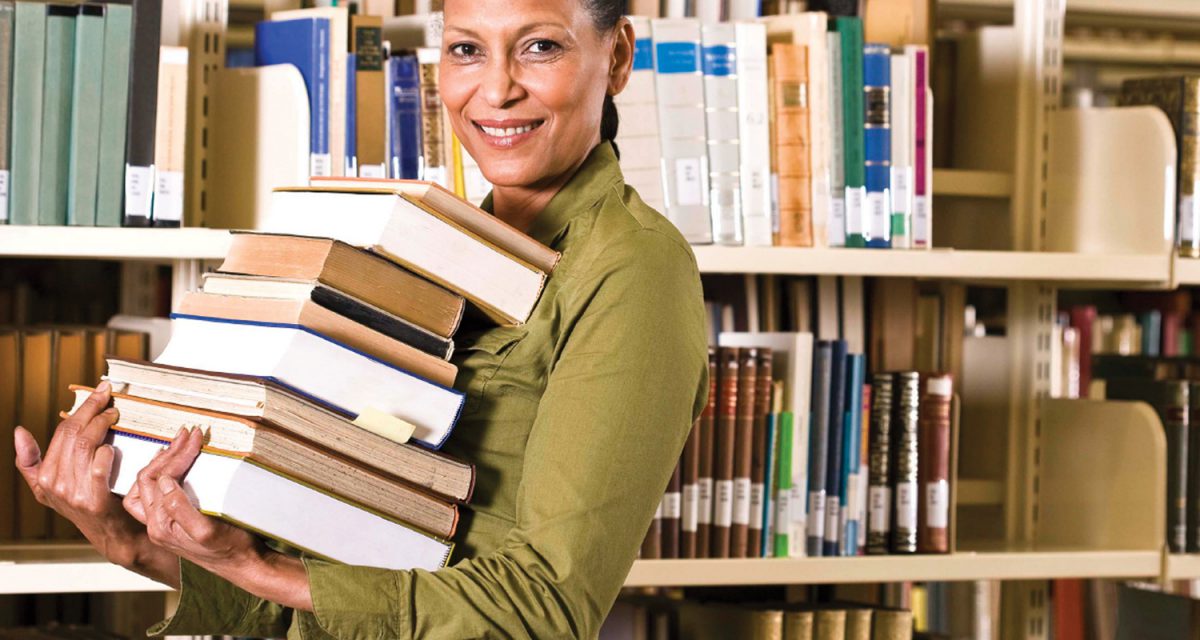 RFID Solutions
ENVISIONWARE® RFID SOFTWARE SUITE™
EnvisionWare® RFID Software Suite™ enables you to encode and validate tags from every RFID-enabled station and use encoding data to take a complete inventory from a centralized database. Our Rapid Encoding Mode removes the manual burden from encoding, providing 100% keyless data entry that results in higher accuracy and enables you to simultaneously weed during encoding and use the inventory file to update your ILS.
Our software suite integrates directly into Polaris, Millennium, and Sierra staff circulation clients and self checkout systems with Symphony staff circulation clients, or use seamlessly with other circulation clients.
Dynamic Re-encoding can automatically convert tags from a proprietary vendor model to the ISO standard, rewrite errors in encoding, or add missing data on the fly while circulating items.
EnvisionWare's RFID Technology provides interoperability with ISO-28560-2, ISO-28560-3 and Danish Data standards as well as the vendor-proprietary models from 3M, Bibliotheca, Checkpoint ISO, ITG, Libramation, ST LogiTrack, and Tech Logic without compromise to performance.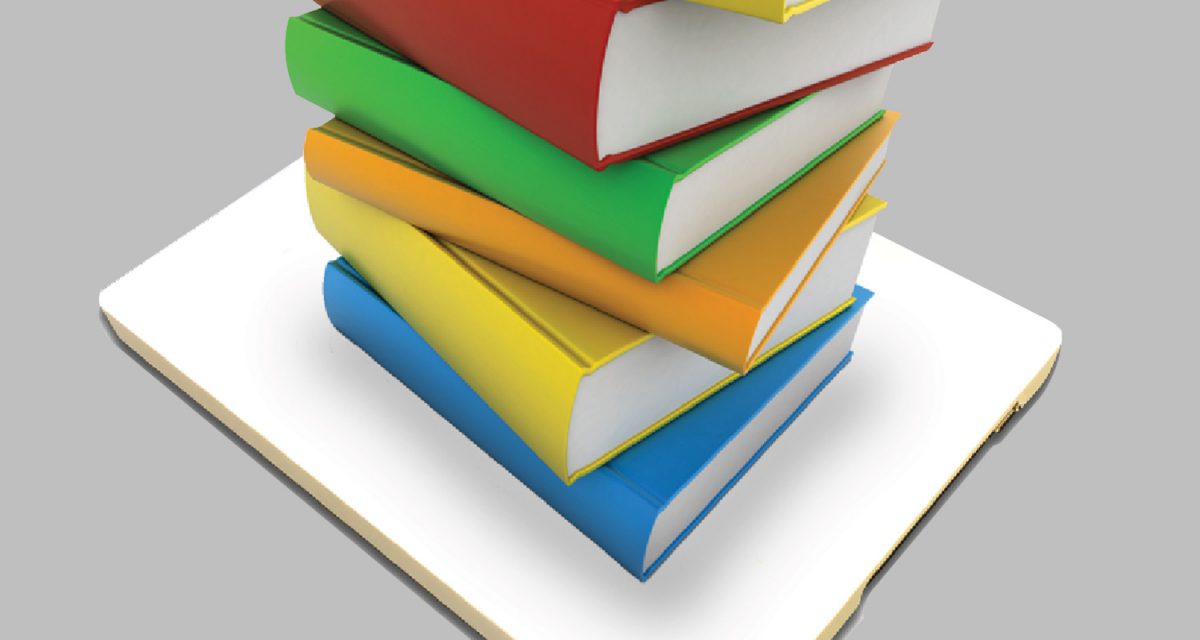 RFID Solutions
RFID READER KITS
EnvisionWare offers a complete reader package with all of the components needed for a seamless RFID installation.
Shielded antenna reads less than ½" to the sides and bottom
Requires only a USB and power connection
Install on the surface or below a counter
Self-diagnostic system to display alerts
Available in black or white to match décor
Our reader kit uses high-performing components designed to reject interference that can impair detection.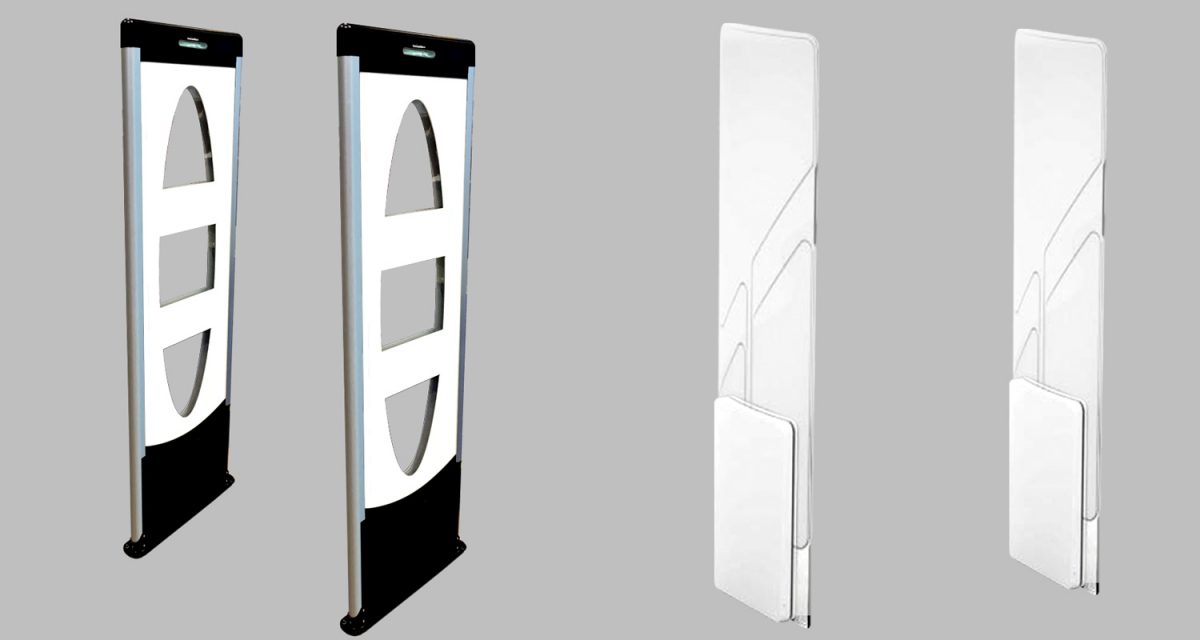 RFID Solutions
RFID GATES
Both the EnvisionWare® ProLine™ RFID Gates and the EnvisionWare® MasterSeries UltraTransparent Gates™ offer consistent and effective protection with two design options to fit your budget and décor. These modern gates provide audible and visual alarms, people counters and staff screen alerts through integration with EnvisionWare® Branch Manager™.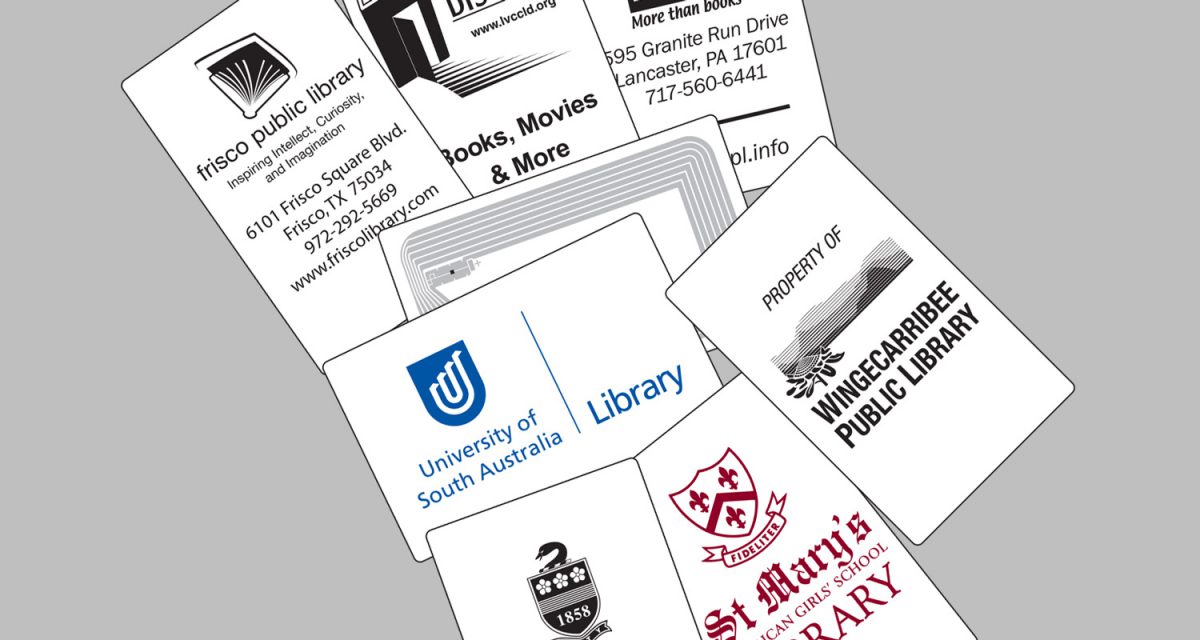 RFID Solutions
TAGS
EnvisionWare's tags are age and heat tested to ensure lasting a lifetime without degradation.
Library standard compliant (ISO 15693/18000-3)
Volume-priced discount, regardless of your collection size
Offered in a broad range of tag formats with multi-color and pre-encoded tag options
Unique '7-CENT' tags for periodicals and paperbacks
Unique iPad tag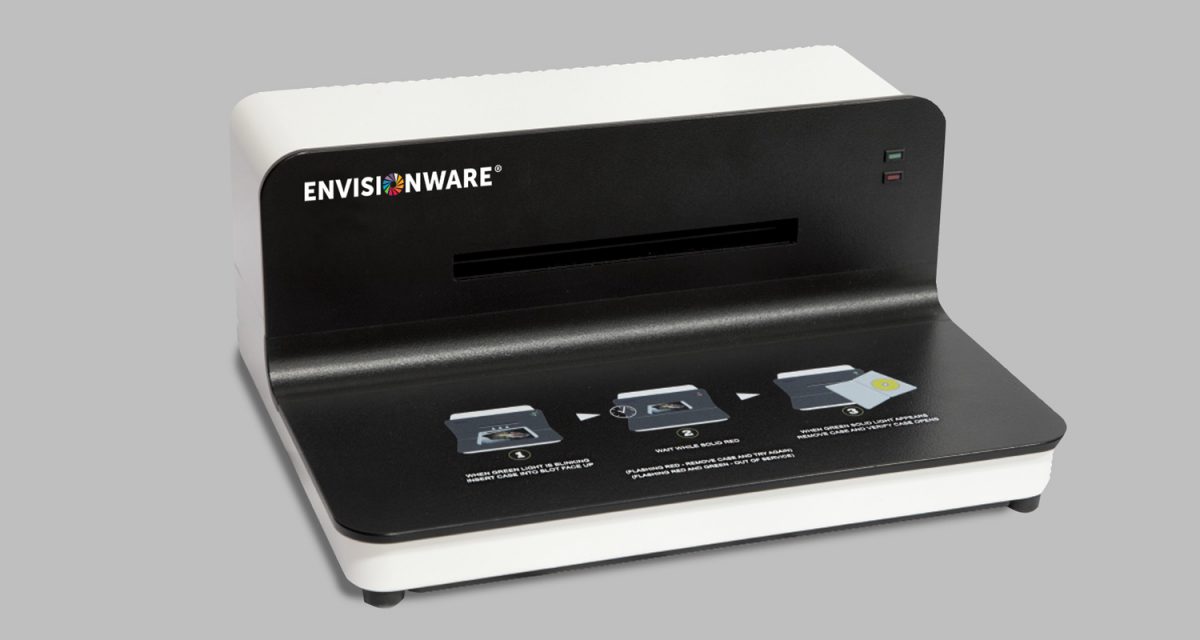 RFID Solutions
MEDIA SECURITY
EnvisionWare® Media Case Controller (EMC2)™ enables patrons to checkout and unlock any Clear-Vu One-Time™ case, including Playaways®. In one simple step, the system reads the tag, checks out the media, toggles security on the tag, and unlocks the case. Simple visual clues on the device combined with on-screen animation on the self-service circulation touch screen, and prompts that are 100% user customizable, guide patrons through the simple workflow.
The EMC2 integrates with III Express Lane [when used with III Item Status API] and with Polaris ExpressCheck™, as well as with EnvisionWare's OneStop™ self-checkout software.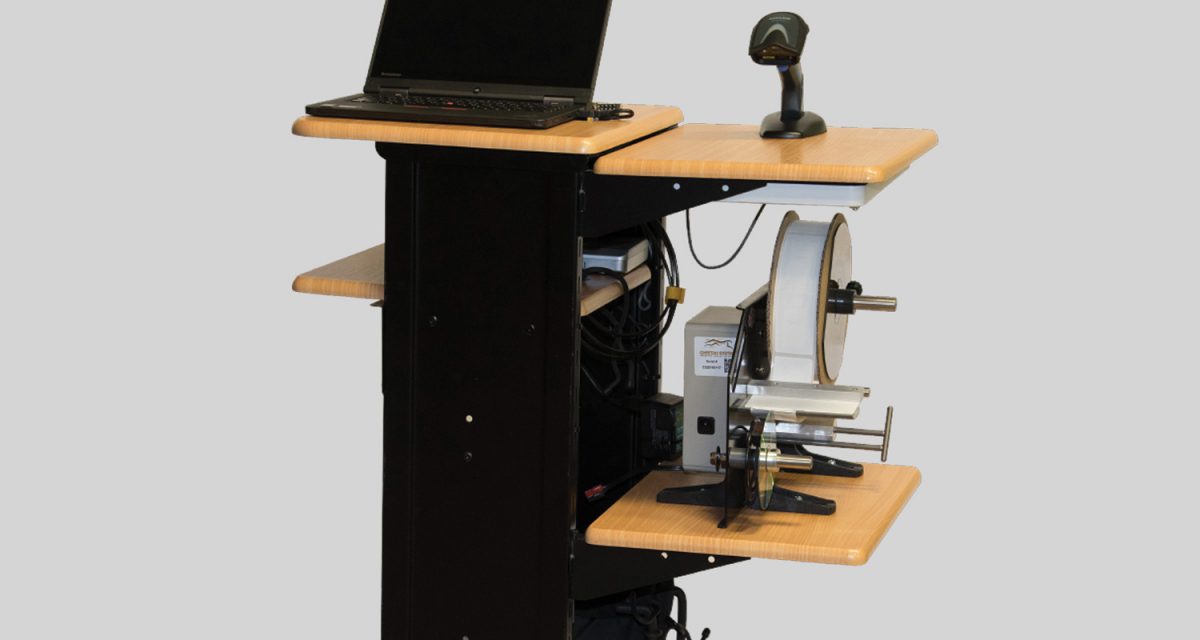 RFID Solutions
PORTABLE RFID CONVERSION CART
EnvisionWare's Portable RFID Conversion Cart is an ideal solution for working in the stacks. Fast, reliable and affordable, this self-contained cart operates on battery power that runs 6-10 hours before needing a charge. The conversion cart comes with:
Windows 7 or Windows 10 Lenovo Touchscreen Tablet or Laptop computer
EnvisionWare® RFID Software Suite™
Barcode scanner
RFID DeskPad™ Reader/Antenna
RFID Tag Dispenser
Cart with 8-hour battery system
Available for purchase or rent, this turnkey tagging system rolls out of the crate ready to plug in and get started.