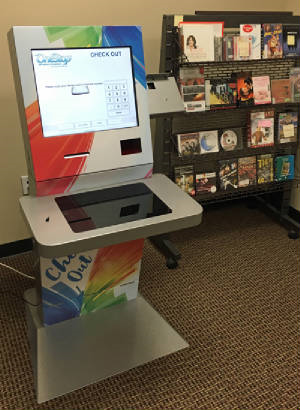 Self-service Checkout
EnvisionWare offers self-service software and hardware designed to make the patron self checkout and return experience intuitive and engaging.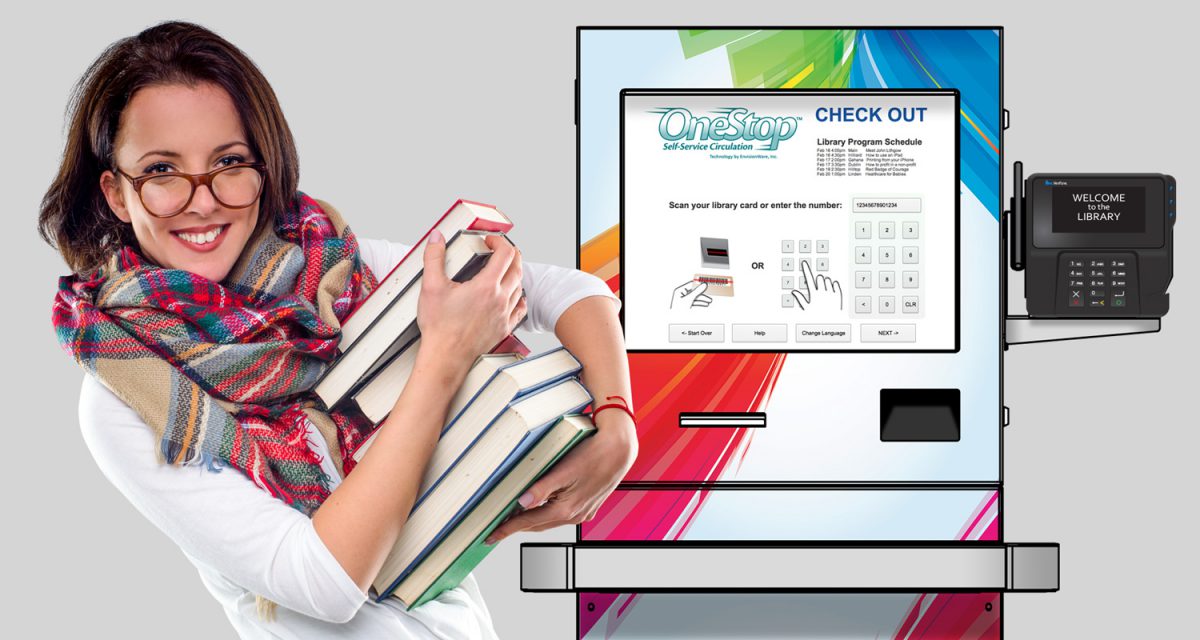 Self-service Checkout
ONESTOP™ SELF-SERVICE SOFTWARE
EnvisionWare's OneStop™ software provides an intuitive self-service checkout experience, combined with the flexibility to use your existing hardware or choose from our line of desktop and kiosk solutions.
This customizable software integrates with EnvisionWare's computer and print management and self-service payment solutions, providing an easy-to-use "one stop" solution for patron self-service.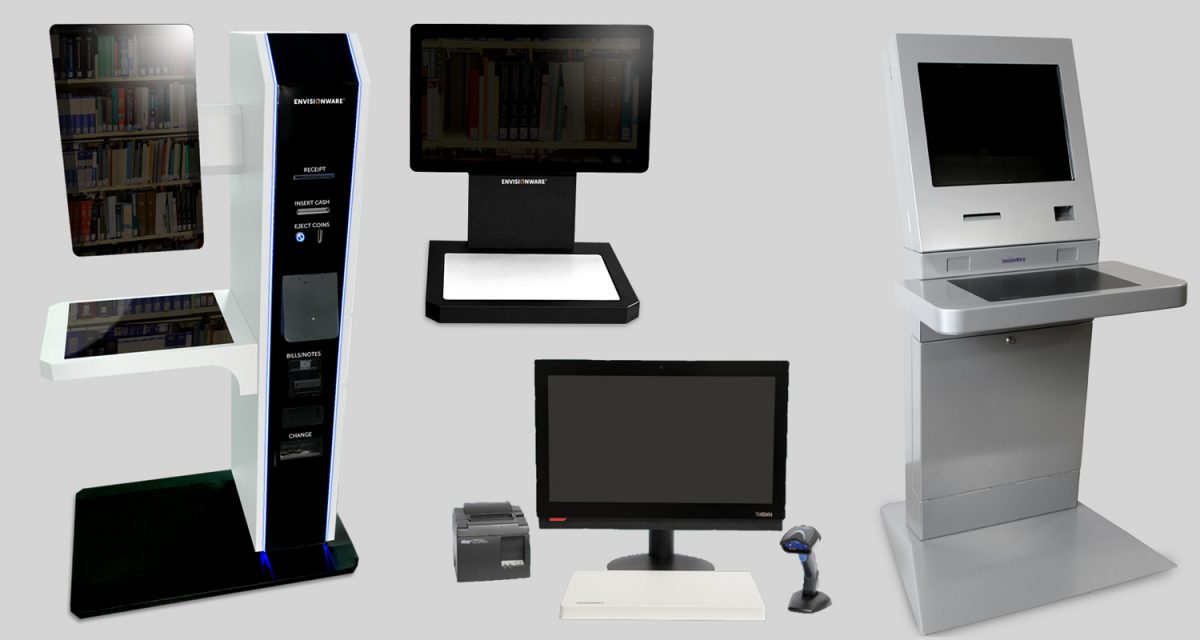 Self-service Checkout
SELF-SERVICE CIRCULATION HARDWARE
When it comes to self-service, one solution does not fit all libraries. EnvisionWare offers a complete line of self-service options to address the needs of your library, your patrons and your budget. Options include:
X11 Series Self-service Stations: The X11 Series is designed by EnvisionWare to deliver a broad array of choices in modern, easily serviced counter tops and kiosks. Because EnvisionWare controls manufacturing, these high quality systems are value-priced.
X5 Self-service Station: With the X5, you can customize the kiosk with a library-supplied design or choose from a large selection of pre-designed wraps.
Proline™ Component Self-service Station: This desktop solution comes with a durable, large-screen 21.5" monitor and offers a high quality, cost effective solution for self-service checkout.
The self-service stations come turnkey with EnvisionWare's OneStop™ software that supports barcode patron cards and barcode and RFID detection. The stations are also available as hardware-only for use with other self-checkout software.