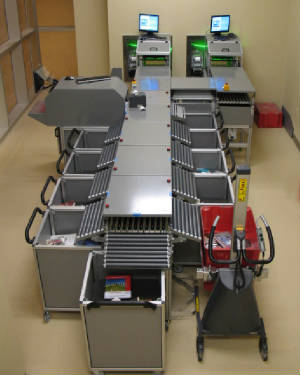 Automated Materials Handling
With whisper-quiet technology, 99.5 percent uptime and complete flexibility, it's no wonder that libraries count on EnvisionWare® Modular Sorter™ for their automated materials handling needs. From a compact 3-bin sorter to an enterprise central sorting system, no one provides better service and reliability than the staff at EnvisionWare.
EnvisionWare automated materials handling systems are monitored by the EnvisionWare® Central Management™ system to ensure rapid response and make upgrading a breeze.